2017 Winn Feline Foundation Media Appreciation Award
BJ Bangs: Paws for Reflection
People love their cats, but they don't understand them. At BJ Bangs: Paws for Reflection, we're out to change that by bringing pet owners serious information about cats, writing about cat health, cat rescue and cat news. We delve into why cats are the absolute best soul mates. We sprinkle in a little humor with lots of travel tips, photos and a few feline tales, making Paws for Reflection a must stop for cat information  on the cat crazed Internet.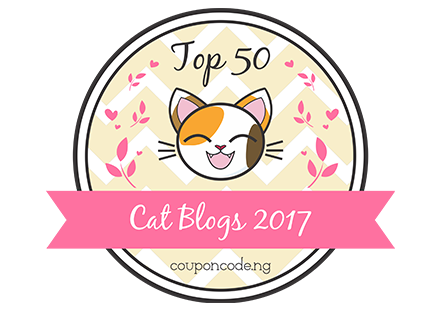 About the Author
People love their cats, but they don't understand them. Award winning blogger, journalist, photographer and communications professional BJ Bangs wants to change that by wring about the issues that affect them at Paws for Reflection.
Cats are unique in that each has their own personality. No two are alike. They show undeniably unconditional love. They are there for  you when you are down, upset, happy or jubilant. There's nothing better than snuggling up in front of the wood stove with five of the best feline friends. They truly are my BFFs (/Best Friends Forever).
A different twist to cat blogging
bjbangs.net – Paws for Reflection, focuses on anything and everything that impacts cats around the world. That includes travel, books, rescue, state and local legislation, abuse, social media, humor, pet heroes, and problems caused by overpopulation. While there are lots of cat blogging sites on the internet, I believe Paws brings a bit of a different twist to the mix because we incorporate our personal experiences with hard and proven facts. With five cats, and three that has crossed to the Rainbow Bridge, there's lots of stories to share.
Podcast Interviews
Check out our latest Podcast Interview:
Humarian's Dr. B. is joined by cat blogger BJ Bangs at BlogPaws 2018 to talk all about her cat-focused blog, Paws for Reflection, and how cats can positively affect the lives of humans around them.
Professional Affiliations
Feline Fix by Five, Cat Writers Association
Social Media
What I find is that the more I write, the more I find to write about. Presently, there are at least one post a week, sometimes more depending upon the issue. You can find us on social media at:
Facebook: www.facebook.com/CatsPawsforReflection
Twitter: www.twitter.com/bjbangs @bjbangs
Pinterest: www.pinterest.com/bjbangs
Instagram: www.instagram.com/bangs.bj
Google Plus: www.google.com/bjbangs
YouTube: www.youtube.com/catpersonable
That's in addition to maintaining a full-time job, contract web work, maintaining a house, and yes, spending time with my five best feline friends.
I've been pretty amazed at the depth of the blogging world. I've met lots of wonderful people through Blogpaws.com, the Cat Writer's Association, and online cat networks including social media. And I am looking forward to connecting with many, many more in the cat world in the future. Here's some examples of my work:
Product Reviews
Privacy Policy
View a copy of bjbangs.net (Paws for Reflection's) Privacy Policy
Education & Certifications
BJ holds an APR from the Public Relations Society of America, has a masters in business administration from the University of New Hampshire, and a bachelor's degree in journalism/ political science from the University of Maine, Orono. She also designs newsletters, brochures, websites, and more. To say the least, she keeps 'more than busy' and her feline friends are her solace as well as her motivation to keep on blogging and writing about cats.
Additional accomplishments
Former Vice President and Council member of the International Cat Writers Association
Member of the Maine Public Relations Council
2016 Thoroughly Reviewed Top 50 Cat Bloggers
Winner of the following International Cat Writers Association's Awards:
2017 Certificate of Excellence, Health & Other Issue, Blog
2015 Certificate of Excellence; Magazine Article: Other
2013 Certificate of Excellence: Color Photo
2012: MUSE Medallion (Newspaper article: other)
Published Works
In addition to writing this blog, Paws For Reflection, I write news stories about pets and their people for newspapers,magazines, and other publications. She also aspires to write a book, about, you guessed it – cats.
Check out some of my cat works.
Cat Fancy Magazine
Cat Talk
Catster
Maine Today & Sunday Telegram
The Original Irregular (Series won Cat Writer's Association's Coveted MUSE Medallion)
Meet the Cats: